Technical » Unique » Functional » Λrt
TUFA Climbing is a collaboration of artists and athletes.  Based out of the Pacific Northwest, our designs are inspired by our trials in the mountains and crafted to your specifications.
Shop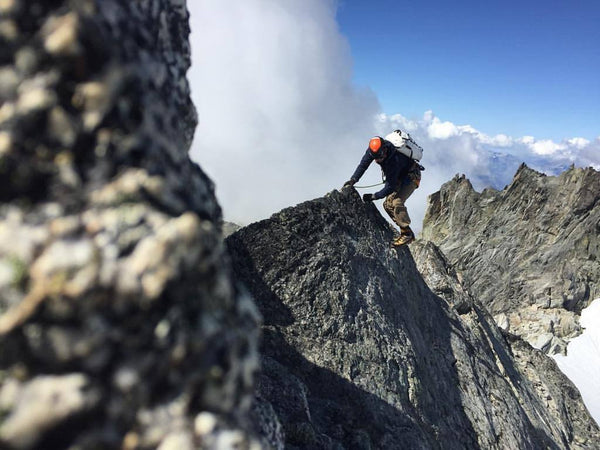 Technical American-Made Textiles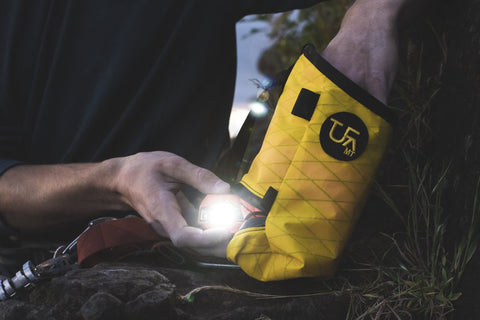 X-Pac Ripstop Fabrics
Originally designed for high-performance racing sails, X-Pac ripstop fabrics cross over perfectly into the climbing world offering an incredible balance of lightweight, durable and waterproof qualities.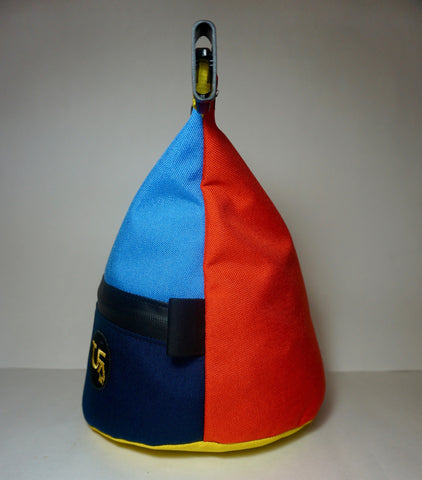 CORDURA®
1000d Cordura is a classic American made textile, revered for its durability and loved for its brilliant colors.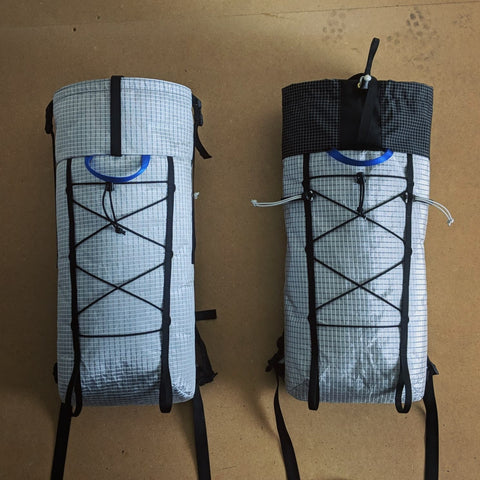 DX-40 Sailcloth
DX-40 uses a proprietary sailcloth weave of HMPE fiber blended with polyester to create a super tear and abrasion resistant, waterproof fabric for those wanting top level performance and longevity.
Limited Edition KILO Chalk Bucket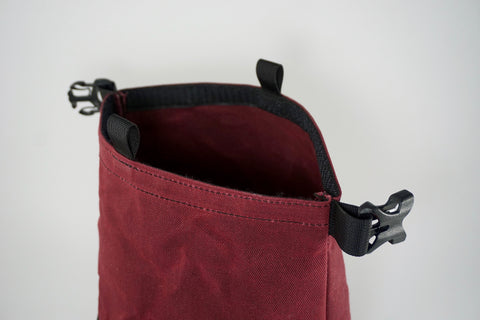 Simple & ergonomic form
The KILO stands on its own, with a round base and a wide opening.  Three elastic loops hold your brushes securely and a large pocket offers clean store for your other bouldering paraphernalia.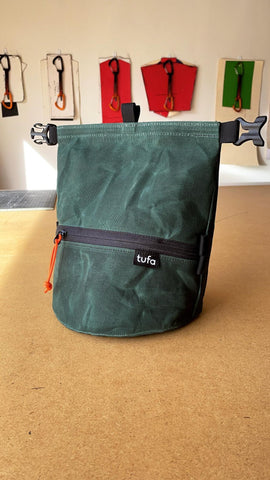 Al Frances Textile x TUFA
Built from American-made waxed canvas, paired with premium YKK zippers and hardware.
Learn More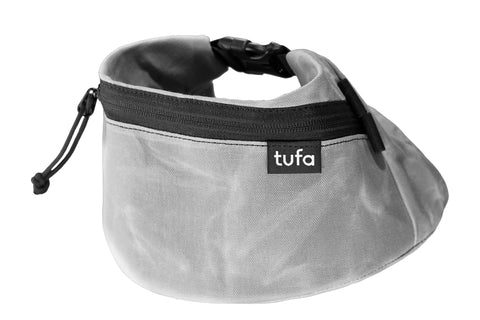 Chalk-tight roll top closure
The KILO is a bomb-proof vessel, designed to keep your chalk exactly where you want it with a simple and secure roll top closure.